Our Website
Motor home life started for us in 2018 and soon after the Web-Page was created.
The information here is provided without charge or subscription and all information is personally researched and verified.
In order to maintain the Web-Page we are asking that visitors consider a small donation to help defray the cost.
$1 Donation
Dawn Treader Update
Again, the Dawn Treader will remain in our possession. We needed to take her back to J & R Boatyard to thoroughly go through the fuel line system. And updating to a manual toilet. A through hull needed to be replaced. 
Special Edition News
Special Edition News
SunChaser at Fort Peck Montana
We had some very interesting company visit the boat ramp here in Fort Peck while we were camped.
A De Havilland Beaver with two pilots landed at the lake behind the Dam.
Scott the owner brought it down from Alaska and was on route to Minnesota and stopped to refuel here.
We had an interesting conversation yesterday and today we texted back and forth as they flew out.
His friend's son Joe took off and did a flyby and we also did a video of the takeoff.
https://www.youtube.com/watch?v=MS5ba0n7tp8&feature=youtu.be
He was the director of Flight ops for Seaborn Airlines in Saint Thomas and they operated 7 Twin Otters 5 were on Floats.
We found we have much in common and they sailed a catamaran in Fiji and has relatives in Florida.
We will most likely meet up in the future .
He said he would have offered to let me fly it but they had it full and it was almost at gross so some other time.
There will be more in next month's newsletter.
Dawn and I have such interesting adventures! 
Sailboat to motor home is a 10 part series that is written with a potential RV owner in mind. 
Drawing from our boating experience the basics have been transferred to the odyssey in the motor home using real world experience. 
It is our hope that any potential RV owner will benefit from the experience.
Like most of life, it is a continuing learning experience.
Helpful LInks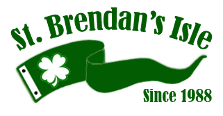 Worldwide Mail Forwarding Service
---
Our Home in Florida