Our Website
Motor home life started for us in 2018 and soon after the Web-Page was created. The information here is provided without charge or subscription and all information is personally researched and verified. In order to maintain the Web-Page we are asking that visitors consider a small donation to help defray the cost.
$1 Donation
Dawn Treader Update
Dawn Treader went through Hurricane Ian and the mast was destroyed, the davits survived but were torn off of the gunnels and the solar panels ended up somewhere unknown! We have removed the damaged mast and have managed to repair and re-install the davits temporarily. We have found a replacement mast in Gulfport, Mississippi and will be moving the Dawn Treader to have the mast installed. Mr. Perkins has been restored to working order after finding the impeller needed replacing along with the fuel pump washers being replaced with the correct ones!
We have been able to prove that we have a home that is not a "brick and stick" home. We are still in the process of going through the usual "red tape" that is involved with government funding. We have "trucked" our home from Placida, Florida to Gulfport, Mississippi due to mechanical disaster of not being able to bring our home by water. Soon we will have our mast back and able to get our "home" to a new place.
Sailboat to motor home is a 10 part series that is written with a potential RV owner in mind. 
Drawing from our boating experience the basics have been transferred to the odyssey in the motor home using real world experience. 
It is our hope that any potential RV owner will benefit from the experience.
Like most of life, it is a continuing learning experience.
Helpful LInks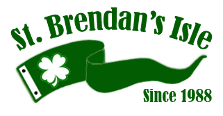 Worldwide Mail Forwarding Service
---
Our Home in Florida