Our Website
Motor home life started for us in 2018 and soon after the Web-Page was created.
The information here is provided without charge or subscription and all information is personally researched and verified.
In order to maintain the Web-Page we are asking that visitors consider a small donation to help defray the cost.
$1 Donation
December 2022
We wish all our readers a very Merry Christmas and a prosperous New Year. 
 
It took three days to prepare to leave Mississippi after 5 months of "Residence!"
It is said things come in threes and it was true, my teacher friend lost her husband, another friend passed, and our boat was severely damaged in the Florida Hurricane. 
Last December was no stellar time either.
I was laid up with a back injury and Dawn's mother passed just before Christmas. 
 
Just like Kevin in Home Alone 2 "Another Year in the Trenches!"
We arrived to view the sailboat for the first time since Hurricane Ian.
Things were a jumbled mess inside and out.
The boatyard cut the mast and laid it across the deck.
 
First order of the day was to get things out of the way and somewhat orderly.
Surprisingly, the main hull and deck was not damaged, and we had the top part of the Walker Bay mast returned, it must have blown across the yard into the fence.
 
The davits will be repairable and I will need to edit my book as the base was the part that failed.  
 
The trip back to Mississippi was uneventful and there were no side trips.
While in Florida we had 3 meetings with the powers that be but nothing yet.
I picked up the motorcycle and rode for the first time since 2004, and parked it at the laundry until it is licensed, and have taken short trips to reacquaint myself with Defensive Motorcycle Riding. 
 
So far FEMA has totally fouled up our paperwork and one representative said not to expect much until after the holidays.
Hopefully I will return alone to get things prepared to remove the boat from the boatyard. 
There is also a question about our boat being our primary residence with SBA disaster assistance. 
Bottom line - we may simply wind up with nothing!
Meanwhile things drone on! 
November 2022
November finds the SunChaser still in Mississippi with more questions than answers.
 
Not much is happening other than continuing to help out whenever we can at both places -the laundry and the farm.
The Ironing Machine got some repair work.
We are experiencing winter for the first time in a long time.
 
I found a Buell Blast 500 Motorcycle here for $1000. It is basically half a Harley Sportster. 
We have thought about getting a small motorcycle to run around with while camping. 
 
So far I have heard nothing from a friend to sell the boat as a fixer upper!
Over the years we spent a little over $11,000 on stuff and not including hours of work, it is going to be a hard decision.
 
A very sad note: we learned while preparing to travel to Florida that a long time RV friend passed last month.
We had hoped to meet at our mutual favorite Sea Food Restaurant in Alabama 
 
Last year, in Tucson, Arizona, Thanksgiving was a downer as I could hardly move.
We did not get out of Arizona until January.
This year we attended a huge Party and Dinner at a church that Jeff's friend bought.
The meal was provided by Ian and his Father-in-law. 
It was attended by the Tree Crew, Jeff and Family and a host of others.
 
The last project I had before leaving was to adjust and reassemble a power chair for Rita.
They both use them to get around the laundry as the building is HUGE and they move faster than one could walk. (I have to jog to keep up).
 
Just to keep things simple we are leaving our Kayaks and rack at the farm in Mississippi.
There will be no time for play in Florida. 
We will make our next report in December and will have more information about the sailboat.
We are leaving for Florida this weekend and will return as soon as we know what to do next. 
October 2022
Special Thanks to Chris Thompson (Big Help from a Friend in Arizona), Jeff and Rita Buck (our camp host),
Steve and Sue Rosen (for their offer of a place to stay in Florida), and Doug and Prudy Albrecht (for supplying us with more photos.)
FEMA Adventure
After 3 calls and couple of hours we got an agent. The 20 minutes of confusing questions ensued!
We now have a registration number and get to wait and see.
Last month's hurricane cut a swath of destruction through the central gulf coast of Florida.
All three boat yards and the Marinas suffered considerable damage.
Our friends Steve and Sue, and Doug and Prudence had damage but no water flooding.
Not much is happening this month. Steve gave me a report on the latest boat condition.
There was not serious hull damage and other than everything being a mess below there appeared no water leaked inside.
The mast broke about a foot from the bottom and bent near the spreaders.
The davits broke off cleanly with no deck damage and the solar panels are probably in the next county.
The lifelines may also need replacing.
Considering the winds were clocked at over 200 MPH the boat survived well.
However we did get a $1,300 bill for "Removing the mast: and "Resetting the boat on the stands."
We received no prior notification and I would not have approved the way it was just cut off.
Dawn will remain in Mississippi while I meet with the adjuster.
Jeff and Rita are still overloaded at the laundry and we have been filling in as best as we can.
The most memorable thing is that Jeff celebrated his birthday with a dinner and dance.
They introduced us to a great little restaurant, Dixie Diner.
There is just not much to report as we have not traveled or surveyed the sailboat.
The Chickens still follow us around and squawk for a handout,
The grass is not growing as fast so I do not mow as often but there is other machine maintenance to do.
Sometimes it is pleasant to sit at the pond and watch the geese.
At the laundry Dawn sorts and folds as well as wraps orders.
I'm fixing all the carts that need the wheel bearings greased.
During the week Jeff and Rita stay in their motor home parked at the laundry.
Many of the jobs I have are things that really need to be done but there is no time for Jeff to do them.
September 2022
September started with needing new seat covers for the motor home dinette, and Jeff getting new gravel for the driveway. 
I will have my last Eye appointment on the 20th.
The Cantaloupe has some ready to pick.
Much of what we planted is being harvested; Fresh Basil, Cucumbers, Asparagus Beans (very long string beans), and now the Cantaloupe.  
It just has not seemed like that long ago that we arrived.
The Free Range Chickens have become pets more or less.
They gather at the steps of the motor home whenever we go out.
They get put in the pen at night and Dawn lets them out after gathering the eggs.
One particular chicken we call the "Buddy Chicken" prefers to be carried back to the pen at night!
Sometimes she will wait for us on the seat of the golf cart on the patio.
 The Tractor Mower serves as a tow vehicle when not mowing.
The trailer is used to clean up and transport things.
The trees that were cut down will be cut into fire wood and stored.
The pig pen also had very tall weeds some over 5 feet.
Jeff used the Bobcat with a mowing attachment.
That cut the brush in a very short time.
He also took out the hill in front us as well.
Jeff stayed in their Motor Home at the laundry for three days.
He and Rita had a special order and the Ironer had to be worked on.
The drive belts are quite expensive.
The roller does the finish dry and folding.
 While they we at the laundry I decided to clean up the shore of the pond. (Small Lake)
It all had to be done with the hand mower.
The Weed Whacker Mower turned cantankerous for some reason but it has started working again.
The shore and lake looks so much better and Jeff's fishing spot is clear now.
The before photos got deleted in the camera for some reason.
There were so many tall weeds and stuff that a great deal was hidden.
The view out our window is the adjacent field and the goats next door.
We are facing almost due west so we do not get sun heat during the day.
We are in a covered barn.
The Fish Pond has been cleared and looks much better now.
Jeff is planning to build a dock.
He has moved a platform and Gazebo near the pond.
He is also going to give two of the laying hens to his neighbor.
We get to trap them.
The first one was not too hard but took two attempts.
The first attempt failed she hid in the rafters and escaped.
The next day we trapped her in the chicken enclosure because there is food there.
The second one we got that evening as it roosted in the pen.
Jackie the chicken was named by Rose, Jeff's granddaughter, shortly after hatching.
Jackie is the only one of the survivors.
I changed the oil in the tractor mower before getting back to work on projects.
Next is new canvas for the outer chicken pen.
Finished up around the pond before starting general mowing again.
We have had a lot of rain.
We managed to capture the two chickens Jeff's friend wanted but Jackie escaped before he came to pick them up; she is still "at large."
Jeff finished up leveling the driveway.
Canada Geese are arriving for the winter and they hang out at the pond.
As we prepare to head back to our sailboat the general cleanup and preparations for winter continue.
One project is to build reefs for the fish from discarded PVC Pipes and I have collected the large chunks of gravel from the driveway to build a small jetty using the mower to pull a small trailer.
The pond which could really qualify as a small lake has been cleared and soon we will be using the canoe to place the artificial reefs.
Jeff is planning to get some more fish from the local hatchery  
In the midst of it all the one Weed Mower broke down and needs some repair.
The laundry has also been short handed since some people quit!
It is the end of the month and time to wrap things up
The coop for the meat chickens needed to be recovered and the fence moved for the last time.
They are a breed that gains weight quickly.
So we took a few days from farm work to go to the city and help at the laundry.
Dawn worked on the Ironing and folding Machine with Jeff and I did some needed repair on the Class A Motor Home that Jeff and Rita have there.
All of the Laundry workers have quit!
August 2022
The month started with two of the motor home's faucets developing a leak.
The galley sink has a repair kit, but the sink in the head had a new one installed three years ago.  
Both of these are a standard household fixture which is to say modern "JUNK!" 
The sink is one of those wand types with a single bar and the head has a "Washerles Delta" type that defies replacing the rubber seal.
After five attempts a complete new faucet was installed.      
None of the "Home Improvement" stores had any other choice, all were the same. 
 
So Dawn the Plumber replaced the internals of the sink faucet.
I would prefer to have two separate faucets but that would require complicated re-plumbing. It seems that this will be the process every three years, as that is about how long they last in the motor home. 
 
Meanwhile Dawn was able to gather some things from the garden that grew last season.
Some of the new plants are growing but will not produce until later.
I sharpened the blades for the mower and it cuts much better. 
 
Down by the pond we discovered two Crayfish holes.
They make these pockets to reproduce. The tops can be removed and one can harvest them for a southern Crawfish Étouffée!
We didn't. 
Two big events happened during this month's stay, general cleanup and preparing the chipper for auction. 
 
The chipper needed a simple start solenoid replacement, new battery, and cleaned electric contacts. 
The cleanup day consisted of the crew from the tree guys that rents the space at Jeff's Laundry. 
About a dozen guys showed up and cut down dead trees, and removed them.
Now there are big piles waiting for a time to burn them. 
 
The garden is starting to produce some of the things we planted. 
We had a home grown cucumber in our salad. 
Our friend, Doug, back in Florida grew some Squash also.
 
There is an interesting mushroom growing on one of the trees.
Dawn is wondering if it is safe to eat.
It is going to stay where it is! 
 
Jeff's tenant left the Bobcat.
Jeff is using it to move two of the Gazebos.
One is going to down by the pond and will be a boon for fishing. 
The other is going to be brought closer to the house. 
 
Basically, there are two groups of chickens one group which will eventually become fried chicken.
The other group is the laying hens and even though there are eggs collected from both the pens the laying hens are free range. 
However, at night they are returned to their pen to roost. 
 
Each day Dawn lets them out and collects them again at night.   
They have almost become pets and come running whenever they see us.
I call it Dawn's Herd. 
 
Most of what I am doing is just general cleanup and repair of equipment.
Mowing continues especially since we had rain for a solid week!
Jeff is getting stronger and soon our usefulness will be at an end. 
 
Soon it will be time to head back and this time get the boat underway in the OCEAN! 
We are going to miss our friends and the fun we have had. 
We should have all the "chores" finished in a couple weeks. 
It looks like I will have my last of the three eye shots before we leave.
We really did not miss the travel this year although there were a few friends we have made that we would have liked to visit, but in all it has been one of our best summers yet! 
 
https://youtu.be/OuN72n9dHDw
July 2022
July finds the Crew still in Mississippi helping out at Jeff's Farm.
This year the Fourth of July came and went without much fanfare.
Jeff had a family BBQ and because of rain the planned bonfire did not take place. 
I spent the holiday recovering from a UTI.
 
We have been here a bit longer than originally planned however it is quite rewarding.
Like many people in our country travel has been severely curtailed, and it is no secret that the Left Administration has declared war on the rest of us through energy or rather the lack of it. 
Also like many fellow countrymen our normal life has ended! 
 
The farm work continues with more mowing as the rains make the grass grow quite quickly.
The major task is tearing down a fence and removing the fence poles from the area.
They are buried about three feet and require a heavy jack to pull them out of the ground. 
The fence was part of a play yard for Jeff's granddaughters. 
 
Some of the tub garden is sprouting and the screen grids are to keep the chickens from getting the new sprouts.
A third of the chickens are free range laying hens and have no fear of people.
 
Last Month when we returned from the COSTCO in Mobile Alabama (60 miles) we splurged for dinner at Cajun's Fabulous Fried Chicken.
They are truly fabulous and include a real "Southern" Buffett with the dinner.
The choice included Catfish, Fried Chicken with both Cajun Spicy, and regular with all the favorite southern sides such as collard greens, red beans and rice, and of course okra which we pass up! 
We discovered this place accidently 2 years ago on our way home and it truly is a great Louisiana Feast! 
 
We are literally in the heart bead of the historical south gulf coast.
From Mobile to New Orleans is less than 200 miles and right down the road is the last home of Jefferson Davis which we visited last year.  
Two of our favorite restaurants are along this drive. 
 
The best seafood in three states is at Felix's Fish Camp which is just down from Battleship Park where the Battleship Alabama is preserved. 
There is a fine display of World War 2 Aircraft and a large submarine as well as the Battleship.
It is so massive that it will take more than one trip. 
 
Dawn and Jeff caught a few fish down at the pond. 
The Catch consisted of some Bass, Catfish, and Bream, which Jeff boils and feeds to the chickens.
His goal is to be self sufficient, last year he butchered a pig.  
 
Jeff smoked chicken for the Fourth of July and we cleaned and organized the patio.
The bonfire never came about.
We celebrated last Fourth of July at Ottawa Fishing Lake in Minneapolis Kansas (Yes Kansas!) 
We grilled "Leg of Lamb" and it was hot enough for Air Conditioning to cool down for sleeping. 
 
Our scenery here is not the same as in Ottawa but we are comfortable under the barn roof and can keep windows open even in the rain. 
We use our Air Conditioning sparingly however being shaded keeps us about 10 degrees cooler. 
 
There is plenty of room here and things are quite pleasant especially in the cooler part of the year.
Jeff has a number of Gazebos located around the farm. 
It is a very busy life running the Commercial Laundry and farming even in this limited capacity. 
His recovery is progressing and we are glad to be of help.
 
One Friday they were behind at the laundry so we went and helped out.
Most of the work was washing and pressing napkins for one of the restaurants.
I'll bet there were about a 1,000 of them.
It was not hard work just repetitious. 
Dawn and I did some shopping on the way back. 
 
As the month draws to an end most of the jobs now consist of sorting and cleaning tools.
A room is being prepared to insulate for more storage and d soon there will be a few less chickens. 
There was one last mower repair for the cooling fan.
 
When I was finishing the mowing down by the pond there was a gaggle of geese that landed in the pond.
I wish I would have had my camera as there was a magnificent sight. 
So far this has been one our best and most fun vacations.  
We are not going to tell Jeff and Rita or they will start charging! 
June 2022
We spent a quiet memorial day and grilled mostly to keep the motor home cool.
Jeff has us parked in his "Barn" which is an open air shelter, This is keeping us reasonable cool as the breeze blows through and we do not shut windows for rain.
Over at the Laundry I replaced the Start/Run Capacitor for his "Class A" Motor Coach so Rita can have a cool break while working.
It was not a hard job but Jeff is still on the mend and restricted from bending and lifting. 
I was able to change the tire and run the Big John Deer Mower. It works just like the one that I used to mow at our boat dock up in Turkey Creek, only bigger.
Jeff and Rita think it is work so I am not telling them its fun for me.
After mowing a lot of grass (maybe 2 Acres) we started moving the Chicken enclosure, as it needs to cover new ground for fertilizer purposes. Jeff usually moves it every three months or so.
In the middle of all this I had to replace my phone. That wasted two days for setup and troubleshooting; the industry needs to do better in this regard. It is ridiculous the amount of set up and learning curve for these devices!
The other fun thing is they just MUST change things and it's not for the better either.
One day the Tractor Mower quit, the fuel shut off solenoid shorted out. We had to wait about two weeks the get a part for the Tractor Mower. The Start \ Run Solenoid shorted out and it is the shut off for the engine. It took only a couple of hours and it was running again.
While waiting for the part to arrive we recovered the hen house for the laying hens. One of the chickens (Sex Link - a chicken breed) and Dawn became friends and she gave her an egg every day!
Jeff's Doctor told him he could drive so he started mowing.
While doing some brush noggin it was discovered that a Chicken was brooding and one day the mother hen and 12 baby checks emerged from the brush. They have been wandering around and are not particularly shy of being around people.
Dawn made a video of the mom and chicks.
https://www.youtube.com/watch?fbclid=IwAR2nbpdqNtx_w-5KvYJiyk4zcU2-doe28TEJDUmVjnzJAYRNec444x_eFQA&v=yY31sG-vTYg&feature=youtu.be
The pond in the lower part of the farm has Bass, Catfish, and Blue Gill. They are fairly large and Dawn keeps saying she is going to fish.
Many are large enough to make a good meal for two!
Next door are goats and they come to the fence expecting a treat just like dogs. There is a herd of cows as well and sometimes we can hear them.
In the evening we watch fish in the pond and listen to the goats.
We had a severe Thunder Storm which knocked out the power. It was a bit of a surprise when the local power company truck showed up. The power lines run next to the farm. About three minutes later power was back on.
During the summer, here in Mississippi, it is similar to Florida, there seems to be a thunderstorm every other week.
The grass grows quite fast here and mowing is a three day affair.
The end of June will be capped off by a trip to Mobile, Alabama for our monthly trip to COSTCO.
Gas is still marginally less here in Mississippi.
The COSTCO is 60 miles away and we will go Tuesday, June 26, the same day as my Retina Appointment.
This month of farming has been great as it has given our travels purpose as well as enjoyment.
Dawn has been rejuvenating the "Tub Garden" and there will be some great vegetables.
Most importantly Jeff continues to recover from his surgery.
May 2022
We were facing a summer of no Air Conditioning and being stuck in the boatyard 
back in May of 2018 when we decided to buy our motor home and go North!
It is now 2022 and May and we are still stuck in the boatyard, however, we do not need to buy anything... just leave!
Last month we had the boat in the water twice and the first time discovered a serious leak in a seacock, and the second time while starting the engine the alternator died.
So, the start of May finds us still in need of some work and it is best at this time to keep it safe and strapped down for yet another hurricane season! 
Last month we started on plumbing modifications to bring our 1981 boat up to 2022 Sanitary Code.
Thankfully, this will only need to be done one time because it is a royal pain in the tushie!
After the last month, looking for the reason the engine would not keep running, it appears the problem may be a missing washer. This was discovered after using clear line to see what the fuel was doing.
The top of the fuel filter was leaking.
This did not show up before because the manual pump stops when the engine stops. 
One Stinkin' Washer--- I don't gots to show you no stinkin' washer!
The story behind all this is simple, in 2018 in order to replace the lift pump the filter housing had to be removed, and both washers were left on top of the gland nut!
I simply forgot. 
The fuel leak stopped and blind inserts for the bolts were installed in the head.
We knocked off at 4:30 on Tuesday as it was just too hot in the boat.
It was closed from Sunday night to Tuesday afternoon at about 2; 30 PM. (May 3)
After a two day rest we returned the weekend of May 6 and only got a little preliminary work done.
Saturday morning I did the primary hook up on the engine fuel lines and Dawn and I tackled the plumbing for our new toilet.
Coast Guard Regulations required us to run four lines of thick (1/8th inch) heavy, inch and a half diameter sewer hose.
It does not like to bend sharply; actually it doesn't like to bend much at all!
Of the four lines, two split off from the toilet discharge through a "Y" Valve and one will go to the "Holding Tank" and the other for discharge 9 or more miles out to sea (Florida Coast).
The Dark hose runs from the "Holding Tank" to the Deck Pump Out for emptying.
The last (Not visible) is a discharge hose that uses a macerator to empty the "Holding Tank" again more than 9 miles out. 
A thunderstorm started while I was finishing up and I had to work in a closed boat, hot, humid, and I was dripping by the time I finished.
The storm lasted late into the night and ended the planned engine work. 
Sunday (May 8) is now our "Independence Day"
Because after a grueling two hours of work mostly attempting to replace a Compression Fitting with a formed tube, we got the engine started.
After three months of chasing down an air leak, and discovering a missing sealing washer, the engine started and ran smoothly.
The boat will now be ready to leave in September when we return~! 
We figure two more visits will get everything prepared to leave Florida and the weekend of the 15th we spent Friday to Sunday fine tuning and sorting through most of the stuff on the boat.
There are still some minor things but in large it is ready to go.
We are saying our farewells to Steve and Sue who were installing new "Hurricane Windows", and Doug and Prudy, before tidying up the boat and leaving, it had been a hard 3 months but this time the sailboat will be ready and willing when we return.  
As we again hit the road, two things loom in our travels, the over 100% increase in gas and the rapidly increasing prices of everything.
Sam's Club and COSTCO stop their pumps at $100 and it takes twice to fill up our 55 Gallon motor home tank.
Our already strained budget is now cut in half.
I seldom get political in our newsletter but one would have to be brain dead to not see that something is terribly wrong in America! 
We stopped at one of our Florida favorites which is going to be one of those things eliminated in the near future.
From Hungry Howie's we stopped at the Hillsborough County Rest area which was almost empty in the RV area. 
The only stops we made until arriving at Gulfport, Mississippi was at overnight rest areas and gas $4.17 per gallon with our Flying J Discount Card.
We Camped at Long Beach after dinner at Cajun's Fabulous Fried Chicken, (and it is Fabulous at $11.69 buffet!) 
This trip we are going to visit Jeff at his farm because he is recovering from back surgery.
Then the SunChaser will head north at the end of the month.
Our friend Sue informed us that back in Florida it is now 94 and HUMID!
Steve and other members of the sailing club are sailing to the Dry Tortugas on a rented Dufour 47 foot sailboat.       
Jeff owns the commercial laundry we stayed at during the "Shelter in Place" time in March 2020 and he had started his "Tub Farm" then.
He also has chickens and Lots of eggs!
Currently, while he is recovering, Rita is running the laundry and keeps their Class A there, so we have the space they keep their Motor Home at his farm.
Mississippi provided a severe thunderstorm our first night.
Our main reason for stopping was to help Jeff with various chores while he recovers.
We have had some fun jobs while stopped.
Assembled a chicken feeder and small laying house that protects the eggs.
Dawn got to have an "egg hunt" as the free range chickens lay their eggs in places all around the farm house.
We're not telling Jeff but it is loads of fun for us!
This time of year starts the rain on the Gulf Coast and we had almost steady rain since leaving Florida.
This has been a great fun way to finish off a month of disappointment with our boat.
April 2022
April finds the Dawn Treader back in square one! 
We had the boat in the water twice and we lost Steve's window to get it OUT because of mostly mechanical problems. 
It would have been nice if the owners of the boatyard would have suggested going back to J&R in the first place since both yards are owned by the same people. 
It would have been about $600 less that way.
Another "I should have asked," moment as I thought they both charged the same. 
We are paid up until May! 
 This was a bit unkind and when we first came to the boatyard it was not that way, they transferred us from Charlotte Harbor Boatyard over to J&R Boat Storage and services when we finished our bottom paint in January 2018! 
At any rate it emptied our savings, which had we got to the mooring it would have been only $45 for the last two months! 
 We have never started any "Go Fund Me," or asked for donations but what we would appreciate is if our readers would look over our book lists and even recommend them to frien1ds as we feel that people will get value out of our publications and it will help us tremendously! 
 The book list includes "Road to Freedom," a complete guide for anyone considering buying an RV.
It starts with selection, financing, and includes all aspects of preparing for life on the road.
 "Camping in Comfort," Is about traditional camping with tents, and give a light hearted review for new people. 
 "Now for the Davits," is a construction book for anyone wishing to build Davits from Composites.  
Our other books are entertaining and informative for anyone wanting to live a mobile lifestyle. 
A complete list and web-page information is at the end of the newsletter. 
 Dawn and I just had to step back and do some thinking so we booked into Kowechobe Campground (Dinner Island Ranch) for a few days. 
The campground was near our old home in Turkey Creek and Labelle Florida. 
The campground is in the middle (or maybe the edge) of nowhere and totally primitive. 
The engine parts will arrive before we get back to Englewood.
 After arriving back at the boatyard the job of dismantling the Exhaust Manifold and resetting the Throttle Cable took up nearly all day. 
During the teardown it was discovered the cooling system is also going to need to be flushed mostly because of the previous oil leak.  
To keep the motor home cool we set up the camp stove and cooked outside. 
 Returning to the boat the next week the entire cooling system was dismantled and flushed out.
When the old oil cooler leaked oil it made "gunk" which could cause the heat exchanger to clog.
 The new toilet will be properly installed and will surpass Coast Guard Regulations. 
In between all this we had our various doctor's appointments. 
 Most of our time at the boatyard is from Friday afternoon to Sunday Evening, as during the week our motor home would be in the way to move boats.
 
 Returning the cooling system was re-assembled and preliminary planning to install the new toilet.
In the process the new Alternator and wiring was also installed. 
 We celebrated Easter Sunday at the boatyard as well. 
 Things are progressing however it is looking like the best plan is to wait out the Hurricane Season and return in September.   
Dawn especially is concerned about possible damage because of where the mooring is located. 
We  will leave the boat in storage at J&R.
Our goal is to have everything ready to launch in September when we return.
 Most of our work is minor.
While working in the head, a water leak developed where the previous owners had spliced in the line for the toilet.  
Hard to believe they used their fresh water to flush!
The original brass compression fittings were still in place with adapters for a hose.
It took some finesse and a tubing bender to get the copper line straight again and reconnect properly. 
 
The absolute fun part is getting the thick almost unbendable sewer hose in place and connected to the new "Y-Valve."
The laws were different in1981 when the boat was built and there is precious little room to work.
A section of the floor had to be removed and an access hatch created for this purpose. 
 During this process the boat is in worse condition than a house remodel.
There is just no place to store things.
Things that are normally under the deck contain necessary tools and materials so everything is spread everywhere.
Sometimes it takes longer to find a tool than to use it!
 Our last visit for this month was to feed the new sewer hose into the area under the V-Berth where the waste holding tank is located. 
There is a small space to work with and the hole is the same size as the hose on both sites.
Naturally neither place can be reached so something must be used to guide the hose and it also must flex!
It took about 3 hours and thankfully it only must be done once!
All this is to bring the 1981 plumbing up to the 2022 Coast Guard and State standards. 
 The requirements for all sanitary systems (potty) is that any outlet to the ocean must be locked and while locked it is directed into a holding tank.
The holding tank may be emptied by an onshore pump out station much like our motor home. 
 We had been parking Sunday nights at Lemmon Bay as it is cool and picturesque.
The Sea Breeze made comfortable sleeping and a respite from work in the hot boat.
Sadly this last week end the Sheriff informed us that the park was no longer allowing any parking after 10 PM!  
 Steve and Sue extended the hospitality of their driveway so we can finish the boat.
This past Christmas Steve bought a beautiful metal bird in the walkway. 
March 2022
The First of March found us still in the Boatyard.
Dawn Treader was scheduled to be taken to the Traveling crane in Charlotte Harbor Boatyard and then to the dock on Wednesday the Second of March. 
 
The month of February has disappeared and most of the month was devoted to repairing the sailboat engine.
Steve and Sue Rosen have been incremental to the process of restoring Dawn Treader from the beginning. 
 
Way back in 2012 due to a very lucky chance meeting, Steve has been prominent in not just helping us but almost single handedly maintains the fleet at the Englewood Sailing Club.
This trip Steve and Sue's help and support have made the stay in Florida productive and pleasant.
 
February has not been our usual travels.
One of our favorite campsites has yet to open for camping and the boat work has taken almost all our time and energy.   
 
For the non mechanics reading, here is what we were up against!
A diesel engine is rather simple yet it is really fussy when it comes to the fuel supply.
IF there is any AIR that creeps into the fuel line the engine speeds up and stops.
It will not start again without bleeding the air from the lines, which we did over 8 times during three days!
The culprit was an obscure fuel fitting down on the fuel tank which we missed for three days while checking everything else!
 
The problem was discovered on February 27,
Just three days before the scheduled departure.
At this time I just must mention some people that have provided invaluable help.
Melody and Michael in Arizona provided us with a place to stay while my back healed.
Steve and Sue Rosen provided technical aide and parking for the off days we were not at the boatyard.
And a big thanks to Jon "Diesel" Stridom, who nursed us through the problem since last year.
Jon also does great charter trips and can be contacted through sailthekeys@hotmail.com. 
During one trip he and the guests witnessed a "Green Flash," and dolphins so anyone touring Florida, it is a great deal.  
 
Steve was going to help move the boat, however, after the second window passed and more troubles showed up it is now off tell ????
 
Last year Doug and Prudy, hosted our stay and shared much of our frustration as many delays were caused by incompetence, and COVID induced holdups. 
They were great, but sadly it was far too long and far too much frustration, as well as a huge financial drain. 
We were forced by financial and weather constraints to leave Florida last June! 
 
Keeping the boat in the storage yard was just over $4,000 of unnecessary expense. 
 
The beginning of March our sailboat is in water at last.
We had one minor problem, the prop shaft packing was leaking.
It took about an hour to free up the bolts and adjust the packing nut. 
The last of preparations were made for departure, WRONG!
 
The second bilge pump was pumping and at first we thought it was the fresh water tank.
It turned out to be the toilet was filling up and dumping water in the shower drain.'
Further investigation revealed that the valve and sea cock for the toilet discharge was leaking.
This valve would not shut off. So the boat had to be taken back out so the valve can be replaced (it is on the bottom of the boat) 
 
To save time we hired Norm's Props to do the work which was completed for just under $1,200 so it is back to check out and move the boat. 
The new toilet and plumbing will be done later?
 
The boat was returned to the dock and we were all ready to go the next morning when once again the engine gremlin struck.  
Somewhere air is still getting into the fuel lines, and while we were trying to trace it down the alternator started squealing and then smoking.
 
The new alternator was only $120 but the added boatyard charges was near$1,000
Had we left it in the storage it would only be $300 a month at this point the attempt to save has cost us an extra $1,700.
The only good part is we would not have known about the seacock until the boat sunk while we were gone! 
 
While we were working to get the boat ready I learned my long time friend, Jim from way back in High School, passed away from a stroke.
Jim was in a band that had a minor hit record and was one of the bands that appeared with the Rolling Stones back when they toured in San Bernardino in 1964! (The Year I graduated from High School)
 
We will be at a campground for the rest of the month and will stay and work on the boat until it gets unbearable. 
The first is Babcock/Webb Wildlife Management at Babcock Lake for 2 days. 
February 2022
Back in the saddle again ♫♪♪♫
Conestoga Charlie and Company (Admiral Dawn) are back in Florida.
Last year a severe cold front chased us home once again.
The lows all along the Gulf Coast and down into central Florida was 28 degrees much of the end of January. 
 
This also marks the third year of attempting to get our sailboat back into the ocean.
Last year between COVID induced incompetence and utter stupidity we were delayed for 6 ½ months with no progress and a loss of about $5,500 not to mention two charters worth $1,000 each! 
There were also major hassles at the Boatyard itself!
 
To state we are not looking forward to our time in Florida is a gross understatement.
As we journeyed south to Port Charlotte and the Dawn Treader, one quick stop at our now number 2 favorite Pizza Buffet, Hungry Howie's.
Also one last rest stop before arriving at our friends, Steve and Sue to pick up the second ladder we bought to access our boat. (Our ladder disappeared three times!)
 
Steve and Sue invited us to stay for dinner because she discovered a new clam chowder recipe from their trip to Saint Augustine. 
It was great! 
 
The next morning we arrived at J&R Boatyard and found Dawn Treader just where we left it.
Everything was good as there were some very high winds just before we arrived.
The batteries were well maintained by the solar
Panels we installed last year.
 
The dismantling process was started.
 I had to work in short spurts as I still hurt and Dawn helped move things out of the lazerette
Because it is so deep and it is also the back engine compartment access.   
 
The oil cooler was removed and tested with no positive results, so it was replaced with the oil lines bypassed.  
 
The entire weekend was spent working on the engine and after several attempts to start all day Saturday, finally Sunday the engine started. 
After running for a considerable period of time no oil leaked into the cooling system. 
 
The next project is to replace the oil cooler and finally leave the boatyard after three years of trying. 
During this entire month we made only one trip away from the boat yard while waiting for the New Oil Cooler.
We spent a week in the Sebring area and made what will probably be the last visit to an old favorite Restaurant there.
The ravages of COVID have diminished many businesses and this was one of them. 
 
While waiting for the oil cooler to arrive we attended the Englewood Sailing Association Annual Meeting.
We have been members and supported the club since our arrival in Florida.
The ESA mission is to teach sailing to young people and recently expanded to include adult and racing classes. 
 
This will be our last weekend "Homeless," as the boat is scheduled to be transported to the dock at Charlotte Harbor Boatyard on Wednesday March 2nd.
Friday the 25th of February we will finish all the connection start and do the final testing and clean up by Sunday night.
January 2022
With the passing of another year again we will attempt to get Dawn Treader back in her home in the ocean.
The last of 2021 was turbulent and December was spent recovering from being careless.
It was a sad month for Dawn as her mother passed away on December 17 at age 91 and I and we look forward to travel across Texas to meet with friends we have not seen for a while.
There is no way to repay Michael and Melody for the hospitality while I recovered and, the new computers for both Dawn and myself.
As we left Arizona we made one last visit to our favorite Taco Shop and headed out across New Mexico.
Due to time and weather only one stop was made before Texas. The Petro Truck Stop for dinner and a rather noisy night.
The rest areas in Texas are generally a cut above most other states. Many have free Dump Stations as well as ample parking.
We were trying to time it for dinner at a long time favorite in Junction, Texas however it was not working out so it was lunch instead. Isaack's in Junction is a bit off the 10 but very well worth the detour. The food is still first rate and homemade. Prices are still quite reasonable. It was a must stop since 2004, when I had the boat in Texas and California. 
From there we took a leisurely path to Kemah, Texas down below the Houston Ship Chanel and spent two days. Ivan gave us a tour of the harbor in his new (for him) 91 Beneteau 361. The marina was beautiful and we had dinner at the Sun Dance Grill which was overpriced but excellent food. 
The next visits were in Louisiana and Mississippi at Wynne's house and Jeff's laundry. We had a great breakfast at Abita Springs Café. It was a great place for the food and sadly raining so photos.
In Gulfport we parked at the beach for two days and did BBQ with Jeff and Rita. 
 Last trip we did not have time to visit Beauvoir.  Beauvoir is a historic landmark that has endured more than 165 years of history along the Mississippi Gulf Coast.  Beauvoir is one of the few original antebellum homes left on the Mississippi Gulf Coast following Hurricane Katrina in 2005. 
 Beauvoir was also Jefferson Davis' last Residence in Biloxi. Before the Civil War he was a Senator and Franklin Pierce appointed him Secretary of War.  An interesting side note is that 18-year-old Jefferson Davis was placed under house arrest while at West Point for his role in the 1826 Eggnog Riot, which started after cadets were caught smuggling whiskey into their barracks.
In April 2, 1865, Davis and the rest of the CSA government fled Richmond as the Union Army advanced. Union soldiers captured Davis in Georgia,  He was imprisoned for two years at Fort Monroe in Virginia. 1876, he returned to the Mississippi Gulf Coast, He would live there for the rest of his life. In December 1889, Davis died in New Orleans. Some 200,000 people lined that city's streets for the funeral.  
After the visit we checked out a marina and visited Samuel who lives on his boat in the marina in Biloxi.
Parking back at Jeff's laundry after a great dinner at "Cajun's Fabulous Fried Chicken" also in Gulfport, MS, It lived up to its name for $10.99!
Again the rain prevented any photos.
Finally, leaving Gulfport during an ice front with a low of 28 degrees we headed east again.
Winter weather chased us all the way home last year as well.
Our first two stops in Florida were also 28 Degrees low so we stopped in Lake City and used our Choice Bonus points to get a room at the Quality inn!
This also allowed "Catch up" work on the new computer, iTunes, and iPod.
As of the 22nd the newsletter was still being composed.
Solar Power has been in short supply in "The Sunshine State" and it has been heavy overcast for the week now!
We literally have been "Rest Stop Hopping" since Mississippi.
Lake Panasoffkee Campground will be our home until Thursday, January 27th when we will reclaim our ladder and start to work on the boat.
There will not be any more sightseeing until the boat condition is remedied.
Dawn is still working on editing our latest book.
This is our current list of books.
So You Want to Live on a Sailboat
https://www.amazon.com/You-Want-Live-Sailboat-misadventures-ebook/dp/B07ZMJTJPB/ref=sr_1_1?keywords=so+you+want+to+live+on+a+sailbot&qid=1572215115&sr=8-1-spell
Davit Construction
https://smile.amazon.com/Now-Davits-Build-Your-Composite-ebook/dp/B07QVB4ZXS/ref=sr_1_1?keywords=Now+for+the+davits&qid=1555910415&s=gateway&sr=8-1-spell
Camping in Comfort
https://read.amazon.com/kp/embed?asin=B07MB3GVP6&preview=newtab&linkCode=kpe&ref_=cm_sw_r_kb_dp_I4qkCbFXHVJEK
Road to Freedom (RV Handbook Book)
https://www.amazon.com/dp/B0841R6D9Q
Misadventures of a Sailing Poet
https://www.amazon.com/Misadventures-Sailing-Poet-Charles-Smith-ebook/dp/B098XW7MS2/ref=sr_1_14?dchild=1&keywords=misadventures&qid=1625846418&s=digital-text&sr=1-14
Helpful LInks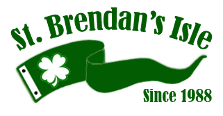 Worldwide Mail Forwarding Service
---
Comments
There are currently no blog comments.