Blog Posts
It is the beginning of May and we had to make a decision concerning the sailboat.
Well Folks the engine is BROKEN and for this season we are calling it quits!
What we did was to put the boat on the market and IF it sells great, if not I will rebuild the engine.
That is what I should have done in …
Blog Posts
It is the beginning of May and we had to make a decision concerning the sailboat.
Well Folks the engine is BROKEN and for this season we are calling it quits!
What we did was to put the boat on the market and IF it sells great, if not I will rebuild the engine.
That is what I should have done in …
The Month of March finds us still working to splash the boat.
After waiting 6 weeks for a part to come from England only to find that another place in the US had one in stock!
The frustration is that it caused us an extra $600 in charges at the boatyard!
While we were waiting many little jo…
The month is half over and we are still waiting for the part to show up all the way from England, and naturally the delay is blamed on COVID!
During the down time we have kept busy with little jobs around the boat and perfecting our solar use!
Our boat is now completely independent of the Yard…
January finds us between the boatyard in Placida and Doug's house to prepare Dawn Treader for a long journey!
Solar panels have been installed and new batteries as the Dawn Treader returns to life.

Repairing the Fuel Injection Pump was first on the agenda.
Some of the parts must come all th…
Boat and RV
December 14, 2019
Conestoga Charlie is breaking with the general format today.
There are 22 photos and not in the order of travel but rather in the order of amenities.
I was reading a piece about a very bad commercial campground experience, qnd thinking back I remembered some…
Boat and RV
July 1, 2019
Conestoga Charlie with general ramblings and more about our Solar experiment!
This is the second day in Cabin Creek which is really easy access off the I-90 Exit 63 and even comfortable for a class A! (GPS Lat 47.2933 Lon -121.2877)
Something that is troubling …
Comments
There are currently no blog comments.
Helpful LInks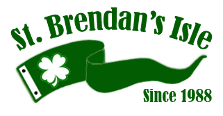 Worldwide Mail Forwarding Service
---